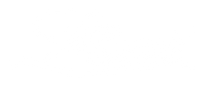 THIRD ANNIVERSARY CELEBRATION
BRING A FRIEND AND RECEIVE A GIFT!
We are excited to announce the launch of MARIGEVITY, offering customized Hormone & Peptide therapies tailored to fit your individual needs. Dr Bachurina will be on presenting the benefits of both during the celebration.
BENEFITS:
Special Event Pricing ✿ Drinks & Hors D'oeuvres ✿ Live Demos ✿ Gift Bags
RAFFLES:
Two $500 gift cards ★ 15% OFF skin care products ★ 20% OFF procedures ★ and More!
• Your info will not be shared or spammed